The product portfolio of TER INGREDIENTS is highly responsive to the needs of manufacturing companies in the food and feed industries.
We supply a wide range of products that can be summarized in the following main categories:
Acidulants | Amino acids | Antioxidants | Emulsifiers | Energy Drink Ingredients | Food colors | Flavorings | Preservatives | Sweeteners | Thickeners | Vitamins
Some of the products can also be used in other application areas such as cosmetics, pharma, and sometimes even in technical applications.
Construction
We help to build your success
Construction
We help to build your success
Heat insulation made from expanded polystyrene or polyurethane, as well as sealants, carpet adhesives and cable sheaths – modern construction chemistry boosts quality of life. First, though, it has to prove itself in the raw environment between the mixer and the roof timbering: simple, economical and with no cause for complaint – particularly in light of strict standards and legislation. TER Chemicals is very familiar with these challenges. We offer additives and raw materials for products that really do make work at the building site easier for you and your customers.
Contact Person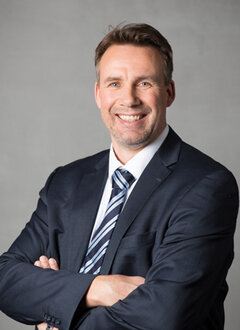 JensVinke
Head of Business Unit
CASE
Colorants
Rheology modifiers
Food additives
Emulsifiers
Additives
Fillers
Binders
Polyvinyl alcohol
Surfactants
F.A.Q.
Many different construction chemicals are required when it comes to building a structure. Whether it is paint, joint sealants or tile cement - chemical products and additives are used in the construction industry for protection, waterproofing and repair and thus significantly optimize a building's quality.

We are here to answer the most important questions concerning construction chemicals to help you in the construction of highly comfortable buildings.
Construction chemicals are divided into admixtures and chemical additives. Admixtures are used to optimize the physical and chemical properties of inorganic construction materials. For instance, they can make concrete harder, more durable and more resistant to pressure. Moreover, admixtures can affect a material's abrasion resistance, hardness, bulk density, chemical resistance, compressive strength, bending tensile strength and so on.

Chemical additives further improve the properties of a material, for example, by speeding up or slowing down concrete's curing time. Plasticizers, sealants, release agents and air-entraining agents are some examples of additives commonly used in concrete and mortar.

We supply the following types of construction chemicals:

Additives (e.g. dispersants, emulsifiers)
Binders (e.g. dispersion powders, polymer dispersions)
Cellulose ethers
Emulsifiers (e.g. polyetheramines)
Fillers (e.g. glass beads, calcium carbonate)
Resins (e.g. epoxy resins)
Food additives (e.g. thickeners, preservatives)
Polyvinyl alcohols
Polyglycols (e.g. polyetheramines)
Rheology modifiers (e.g. pyrogenic silica)
Thousands of years ago, buildings were constructed using pure natural materials. But nowadays, studies have shown that chemical reactions can greatly enhance the performance of such materials.

Modern construction chemicals are predominantly products and additives that are largely based on synthetic chemicals, meaning industrial synthesis is essential for their production. As a result, the construction chemical sector incorporate elements of both civil and chemical engineering.

Construction chemicals generally refer to the following products:

Concrete and concrete repair products
Concrete and mortar additives
Wood preservatives
Flame retardants
Sealants
Adhesives
Primers
Paints
Plastics
Coatings
Construction solutions
Surface protection
Wall fillers
Impregnating agents
Silicone
Grout
and much more...

The primary purpose of adding construction chemicals is to protect, waterproof or repair buildings. For example, caulking compounds help close up cracks, epoxy resins are used to bind components together firmly, and coatings are applied to protect structures against environmental influences and dirt.

Many modern buildings, roads, bridges and tunnels would not have been possible without the highly diverse field of construction chemicals. Today, these chemicals are added to almost every building material to enhance strength and safety. Performance plays a crucial role in this regard because the use of construction chemicals increases the sector's efficiency and prolongs a building's lifespan. As cities become denser and rural regions continue to industrialize, demand is going to keep rising for materials that are easy to work with, economical, safe and durable.

TER Chemicals is highly committed to the continual development and optimization of construction chemicals made by various manufacturers. Therefore, we approach modern construction chemicals with our extensive experience and expertise, and tackle the challenges posed by stringent standards and regulations.
Our comprehensive portfolio consists entirely of high-quality construction chemical products. Therefore, we only work with manufacturers and suppliers whose expertise and professionalism we can trust.

Needless to say, all our products undergo stringent testing to ensure that they meet our quality standards. We also take a forward-looking approach to sustainability and aspire to reduce our carbon emissions, energy consumption and resource usage.

With all these considerations in mind, we want to make working with construction chemicals easier for you and your customers while ensuring adequate safety.

The modern construction industry requires more than just civil engineering skills and knowledge. It is also essential to conduct further research on physical and chemical relationships as well as new mechanisms of action. TER Chemicals is the perfect partner in this area because we can provide you with optimal solutions in the development of chemical products.

Please feel free to contact us if you have any questions regarding the formulation of our construction chemicals or are simply looking for assistance. We will be more than happy to help.
We are proud of our strategically located warehouses as they allow us to deliver orders quickly and on time. Naturally, we put in great care to package products securely so as to ensure that they retain their quality throughout the delivery process and that all relevant statutory requirements are complied with.

Thanks to our worldwide network, we are able to accommodate any specific needs that you may have regarding delivery.

Please do not hesitate to talk to us about your individual needs. We will be delighted to address them even as we strive to achieve our high quality standards.